The curtains fell on the 2023 African Karate Championship held in the vibrant city of Casablanca, marking the end of the much-anticipated martial arts competition. The championship came to a thrilling conclusion with the Senior Bronze bouts, followed by the high-intensity finals.
The competition showcased fierce bouts, impeccable technique, and world-class talent. Yet, amidst the array of participating nations, two major powerhouses stood out – Morocco and Egypt. Their sheer dominance was palpable throughout the championship, a testament to their rich history and seasoned experience in the sport. Both countries have an impressive track record in major global events, and their prowess was on full display here in Casablanca.
Senior Category Results Highlight:
Female Kata: The gold was clinched by Morocco's own EN-NESYRY AYA, with EGYPT's HESHAM AYA taking the silver. Both countries further solidified their dominance with Algeria and Tunisia sharing the bronze.

Female Kumite -50 KG: EGYPT's SALAMA REEM AHMED secured the gold, while Morocco's ELHAYTI CHAIMAE settled for silver. Bronze medals went to Algeria and Tunisia.

Female Kumite 68+ KG: In a remarkable display, Morocco's EDDARHRI MAROUA bagged the gold, while Egypt's OKILA MENNA SHAABAN took the silver. Tunisia and Algeria were not far behind, securing the bronze medals.

Female Team Kata: The team events further highlighted the dominance of the two powerhouses. Morocco took the gold, followed closely by Egypt with silver. Tunisia and Cameroon shared the bronze podium.

Female Team Kumite: Algeria took center stage by winning gold, with Morocco settling for silver. The bronze medals were shared by Senegal and Tunisia.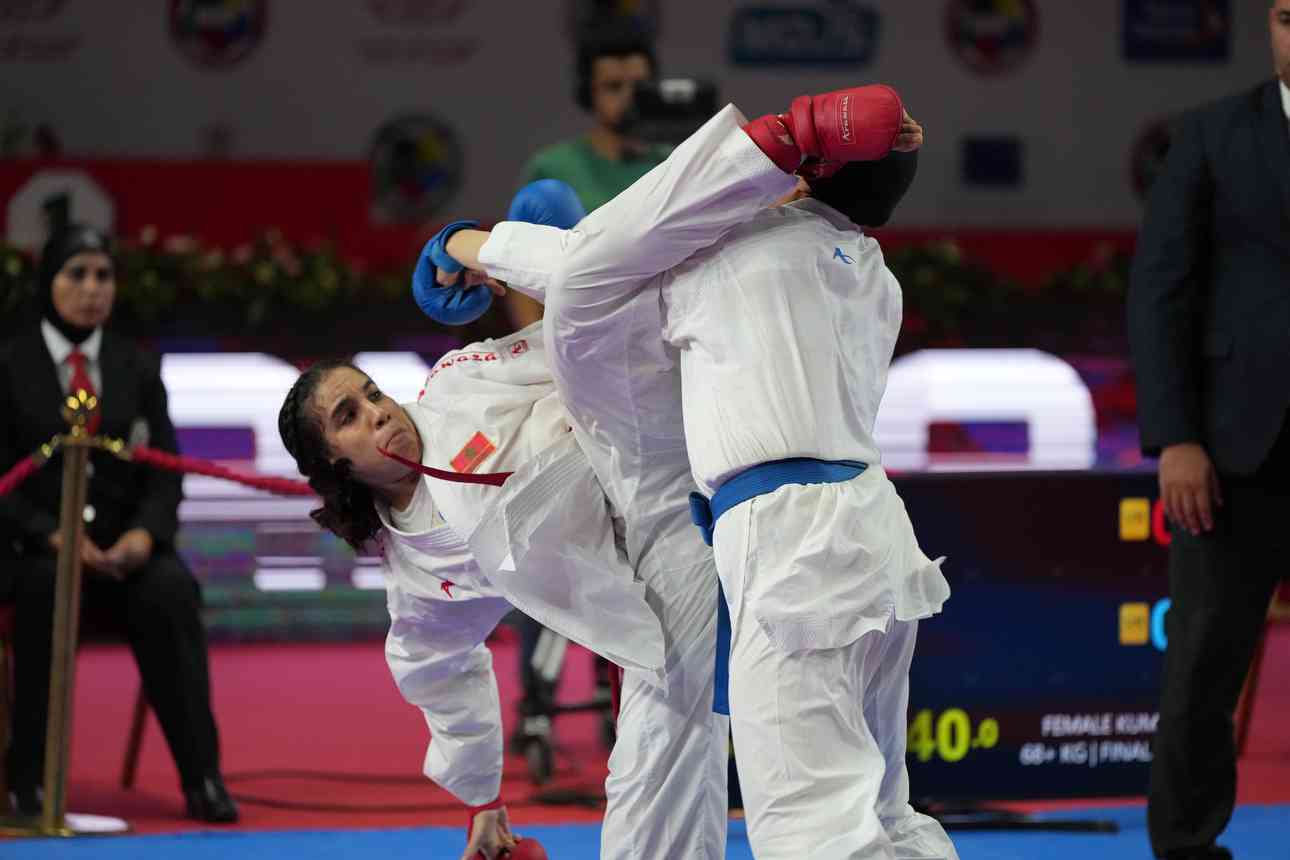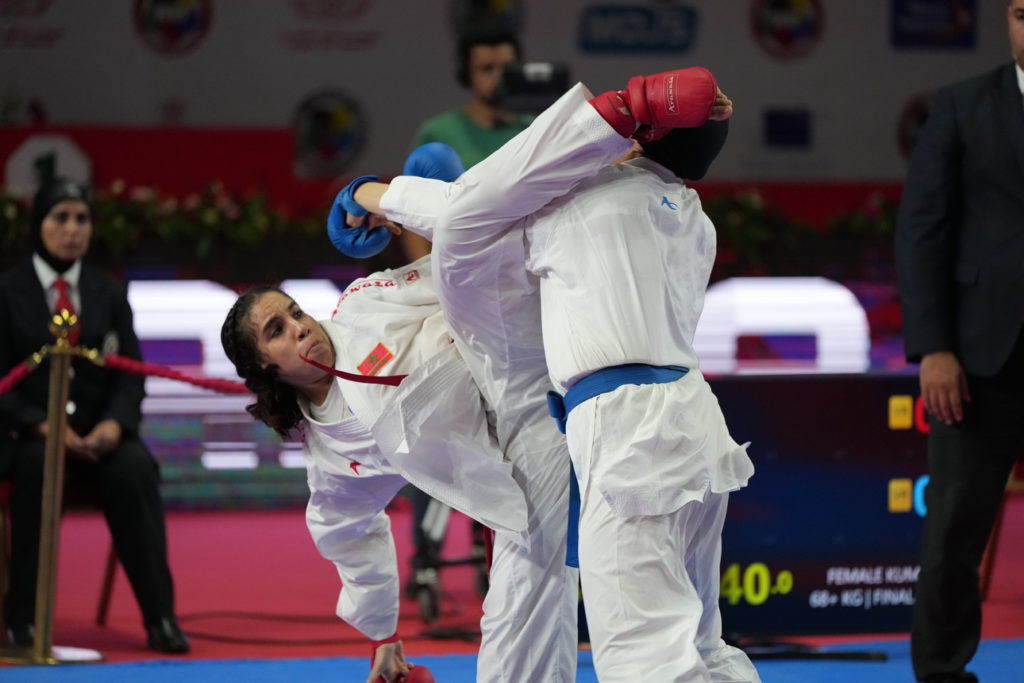 A cursory look at the medal tally reveals the story of the championship:
Morocco: 3 Gold, 2 Silver
Egypt: 4 Gold, 3 Silver
Tunisia: 2 Gold, 3 Silver, 5 Bronze
Algeria: 1 Gold, 1 Silver, 5 Bronze
The championships not only highlighted the exemplary skills of the athletes but also the growing importance and popularity of Karate in Africa. The two major countries, Morocco and Egypt, with their consistent performances, have indeed set the gold standard for the sport on the continent.
Reflecting on the competition, it's evident that the combination of rigorous training, experience, and dedication showcased by the athletes from Morocco and Egypt has played a pivotal role in their successes. As the world gears up for the next major global Karate events, all eyes will undoubtedly be on these two nations as they continue to make waves and set new benchmarks in the sport.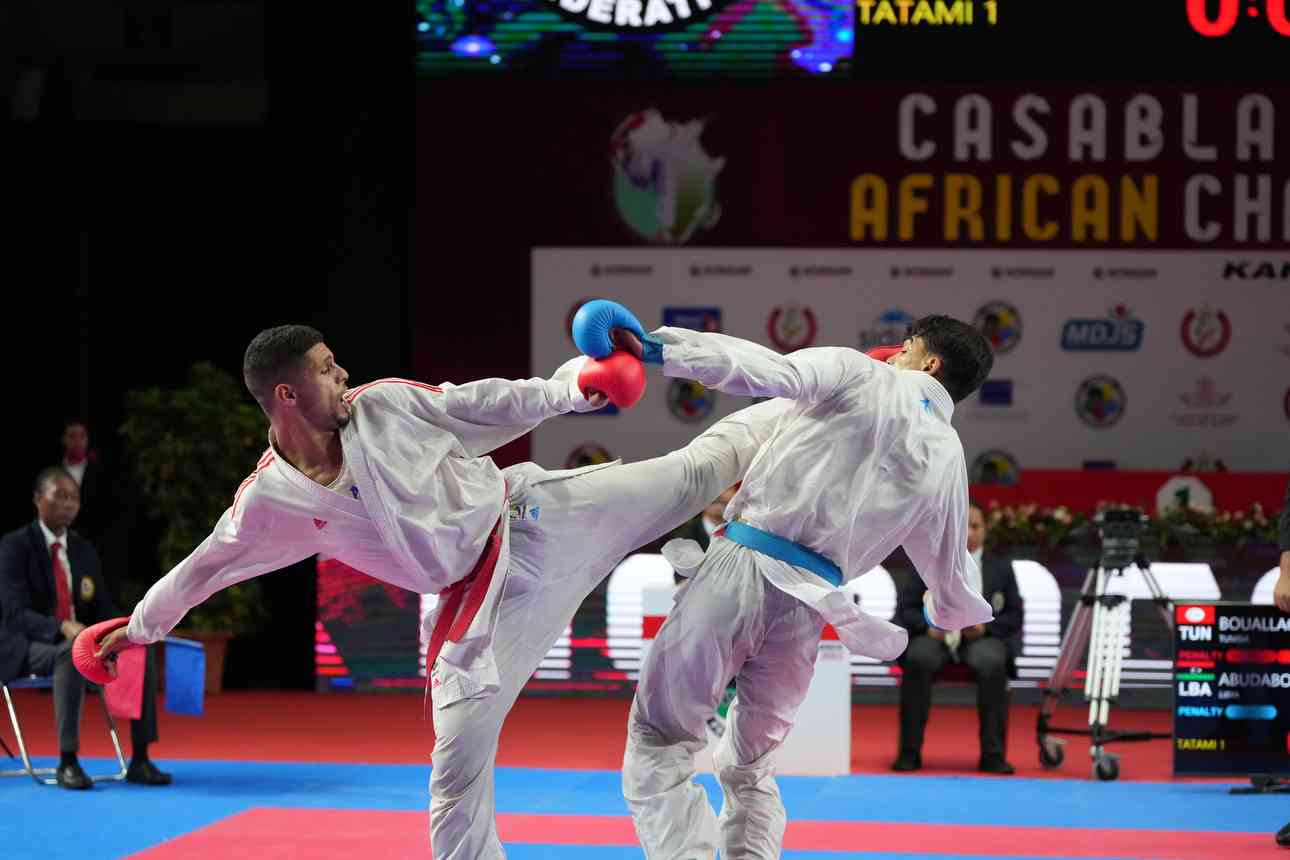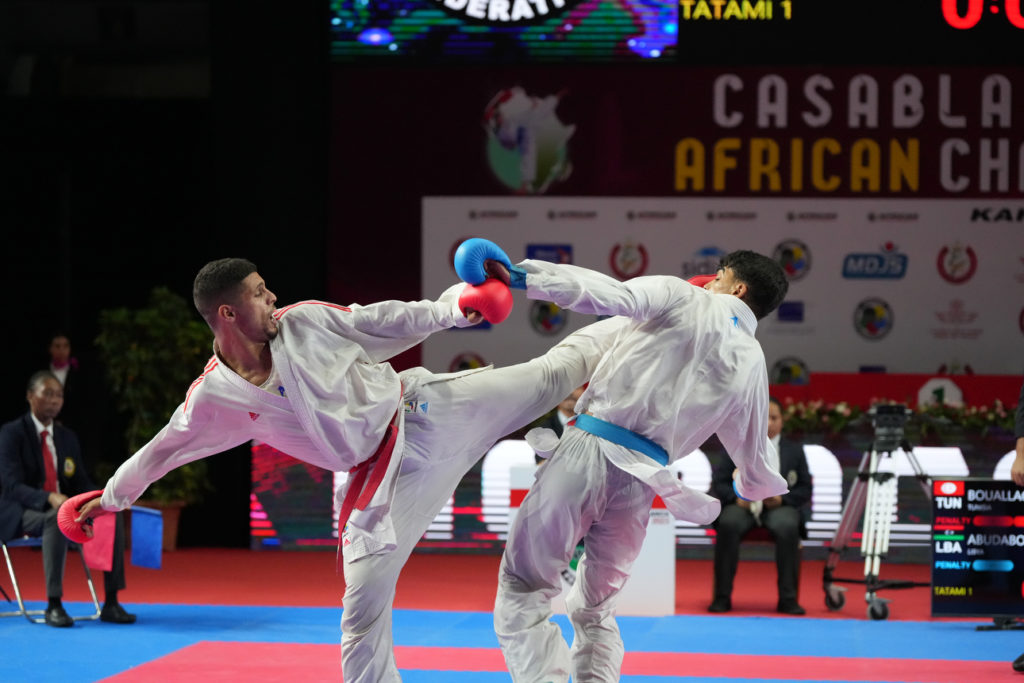 SENIOR CATEGORY RESULTS:
FEMALE KATA:
Gold: EN-NESYRY AYA – MOROCCO
Silver: HESHAM AYA – EGYPT
Bronze: DAHLEB NARIMENE – ALGERIA
Bronze: TLILI MERIEM – TUNISIA
FEMALE KUMITE -50 KG:
Gold: SALAMA REEM AHMED – EGYPT
Silver: ELHAYTI CHAIMAE – MOROCCO
Bronze: OUIKENE CYLIA – ALGERIA
Bronze: LOUATI CHAHED – TUNISIA
FEMALE KUMITE -55 KG:
Gold: YOUSSEF AHLAM – EGYPT
Silver: ABOURICHE LOUIZA – ALGERIA
Bronze: ZARRATI CHIRINE – TUNISIA
Bronze: NIANG MAIMOUNA – SENEGAL
FEMALE KUMITE -61 KG:
Gold: ALI DAHAB – EGYPT
Silver: MAHJOUB WAFA – TUNISIA
Bronze: CHAJAI FATIMA-ZAHRA – MOROCCO
Bronze: MIDI CHAIMA – ALGERIA
FEMALE KUMITE -68 KG:
Gold: EZZAR WISSAL – TUNISIA
Silver: ELMEDANY OLA – EGYPT
Bronze: COMPAORE SAMIRA – BURKINA FASO
Bronze: AYA NOUR EL BAHDJA SIAD – ALGERIA
FEMALE KUMITE 68+ KG:
Gold: EDDARHRI MAROUA – MOROCCO
Silver: OKILA MENNA SHAABAN – EGYPT
Bronze: JEMI CHEHINEZ – TUNISIA
Bronze: OUDIRA CHAIMA – ALGERIA
FEMALE TEAM KATA:
Gold: MOROCCO TEAM (AGALMAM SANAE, EN-NESYRY AYA, KHALFI WISSAL)
Silver: EGYPT TEAM (ALLAM ASMAA, ANTAR NOHA AMR, HESHAM AYA)
Bronze: TUNISIA TEAM (TLILI MERIEM, TLILI NOUR, TLILI ZEINEB)
Bronze: CAMEROON TEAM (TCHUAKO ROSINE JOELLE, OGANDOA NSIOMA STELLA, MEDON EBENE NATACHA MAGUY)
FEMALE TEAM KUMITE:
Gold: ALGERIA TEAM (ABOURICHE LOUIZA, AYA NOUR ELBAHDJA SIAD, MIDI CHAIMA, OUIKENE CYLIA)
Silver: MOROCCO TEAM (BENCHBAB SAWSANE, BROUK NISRINE, CHAJAI FATIMA-ZAHRA, SLASSI SARA)
Bronze: SENEGAL TEAM (CISSE NDEYE CODOU, LO NDEYE YACINE, NIANG MAIMOUNA)
Bronze: TUNISIA TEAM (EZZAR WISSAL, JEMI CHAHINEZ, MAHJOUB WAFA, ZARRATI CHIRINE)